Chiropractor Terry Watts D.C.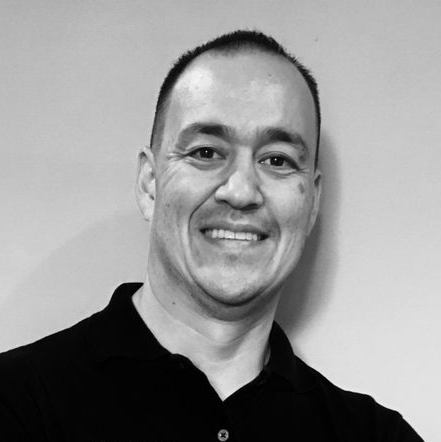 Dedicated Husband, Father and Health Care Provider
Dr. Watts, along with the Watts Chiropractic Organization, has been the talk of the town in recent years. This chatter among area residence is due to the high success rate at which patients that have been excepted into care have been experiencing long term pain relief, in a surprisingly short amount of time.
Patients are not only getting out of pain quickly but with Dr. Watts new corrective care methods, they are experiencing long term relief, getting back to their normal lives and most importantly, avoiding surgery.
When asked what he accredits his high success rates to, Dr Watts said,
"At our Orange City Chiropractic Office we follow precise policies and procedures to find the root cause of the patients pain and discomfort and have treatment protocols that allow the patient to feel and function better, in the shortest amount of time possible. Its almost like a corrective care boot camp for your spine."
If you or someone you know is dealing with a posture issue, health related pain or discomfort like Back Pain, Sciatic Nerve Pain, Neck Pain, Headaches, Whiplash Injury, Arm Pain, Leg Pain or Shooting, Numbness or Tingling, Watts Chiropractic in Orange City FL is here and ready to help.
---
Completing a chiropractic Education
Dr. Watts graduated with degrees in biology and computer science, then moved on to Life University in Marietta, Georgia. There, he learned many different treatment methods and earned a Doctor of Chiropractic, graduating magna cum laude. The next step in his career was to move to New Jersey, where he practiced under knowledgeable chiropractors. He gained more expertise thanks to these experiences, which prepared him to open Watts Chiropractic Center.
---
A Love of Helping Others
Along the way, Dr. Watts has experienced health crises that have enhanced his passion for the natural healing profession. He was biopsied and diagnosed with systemic lupus in 1999. A few years later, in 2004, he was rear-ended twice within a two-week period, resulting in two disc herniations and a ruptured neck ligament that paralyzed his arm. He was passing out from a constant, piercing pain, trying medications and treatments.
Not wanting to resort to surgery, he found two chiropractors that helped him heal and increased his faith in God. With his own miracle stories, he is empathetic to those who are suffering.
"I want to teach people that they have control over bodies, their nervous system, their immune system, and that, health comes from the inside out."
Dr. Watts no longer suffers from systemic lupus. Additionally, his son was born with severe colic that was resolved through chiropractic with immediate results following care. He enjoys seeing people of all ages including babies, children and pregnant moms. Another essential part of the practice for Dr. Watts is educating others. "The definition of doctor is teacher." He belongs to the Wellness Champions, who educate and entertain businesses, groups, organizations and schools on how to be proactive about health.
---
Watts Chiropractic has been known to get amazing results with many symptoms related and unrelated to pain so it is always best to consult with the office to find out if Dr. Watts custom treatment plans are a good fit for you and what your experiencing. If you would like to schedule an appointment at Watts Chiropractic to see if Dr. Watts can help you too, Call (386) 218-4924 special appointment times are held open each day for patients experiencing pain and would like to be seen as soon as possible. Insurance is always accepted.
OFFICE HOURS
---
Monday
7:30am - 10:00am
3:30pm - 6:30pm
---
Tuesday
3:30pm - 6:30pm
---
Wednesday
7:30am - 10:00am
3:30pm - 6:30pm
---
Thursday
7:30am - 10:00am
3:30pm - 6:30pm
---
Friday
Closed
---
Saturday
Closed